To assign a user to a project navigate to the overview of the project you would like to give that user permissions for and click Manage project assignments under Project Settings.

Once inside the manage assignments page you will see a list of users attached to you account, to allow each user access to this project tick the checkboxes inline with their names.

By clicking the advanced button next to each checkbox you will get the option to enable notifications to this user by default on every ticket and discussion and if the user doesn't have the permission "Has read access to all projects" or "Has write access to all projects" you'll be able to specify which areas of the project they have access to.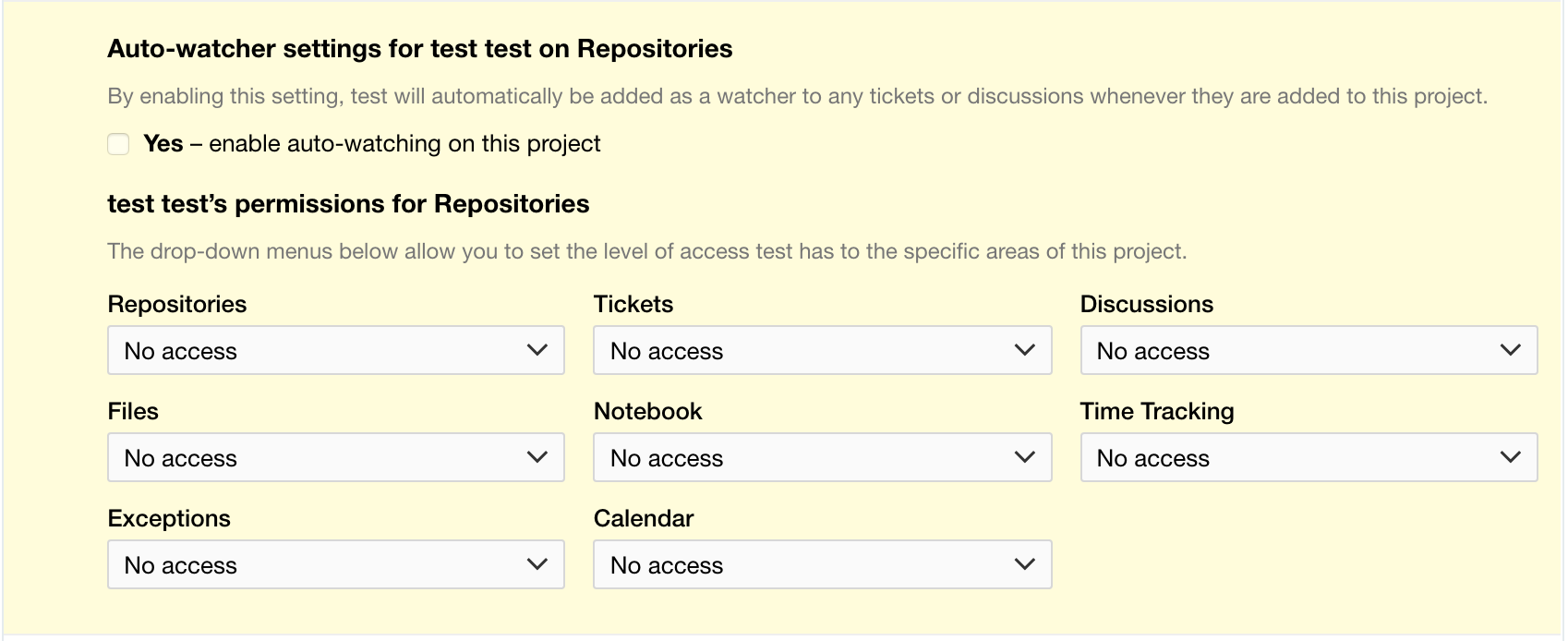 Please note, if the Role permission is of a higher level than "Trusted User" , you will not be able to give project specific permissions.